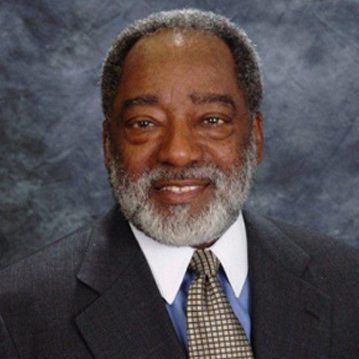 Chairman
---
H.T. Smith is a Miami native who received his early education in the Miami-Dade County Public School system. He is a graduate of Florida A&M University where he earned a Bachelor of Science degree in Mathematics. Following his graduation, Mr. Smith was commissioned an officer in the United States Army; he is a Vietnam War veteran. Upon his return home, he earned a Juris Doctor degree from the University of Miami School of Law.
Mr. Smith began his legal career by serving as Miami-Dade County's first African American assistant public defender, and as the county's first African American assistant county attorney. He has practiced law in Miami-Dade County for 40 years. He specializes in civil rights, personal injury and criminal defense. Mr. Smith is listed in the following publications: The Best Lawyers in America; Florida Superlawyers and Law and Leading American Attorneys. The National Law Journal recognized him as one of America's top 10 trial lawyers of the year.
Mr. Smith is the founding president of the Black Lawyers Association of Miami-Dade County (now known as the Wilkie D. Ferguson, Jr. Bar Association) where he served four terms as its president. He is also a past president of the 40,000 member National Bar Association.
In 1995, Mr. Smith, along with two other lawyers raised $4 million and built the NFL Youth Education Town (YET) Center in the Scott Carver Homes neighborhood. This facility provides homework assistance, computer training, arts and crafts, and all types of sports activities, including fencing, to 500 children daily.
Mr. Smith chaired the Free South Africa Movement as well as the successful Boycott Miami Campaign, which commenced as a result of local politicians snubbing Nelson Mandela on his visit to Miami. He also chaired the Declaration of Rights Committee of the Constitution Revision Commission.
In 2003, Mr. Smith was selected to serve as the first Director of the Trial Advocacy Program at Florida International University (FIU) College of Law. In just 10 years, the Trial Team has won a National and a Regional Mock Trial Competition, and the Trial Advocacy Program is considered among the best among Florida's eleven law schools. In 2006, the FIU student body presented him with the prestigious" Pioneer Award" for his commitment to excellence as a legal educator. The university also presented him the ''Top Scholar Award'' in 2010 for his outstanding achievements in the field of law.
Mr. Smith currently serves on the Board of Trustees of the University of Miami and the Advisory Board of OUR KIDS, Inc.
Mr. Smith has received numerous awards and honors for his commitment to uplift his community and for his service to the legal profession.
Mr. Smith is the loving father of three daughters, Wyndi, Katrell, and Talia. He is also proud of his grandson Jayce.
---