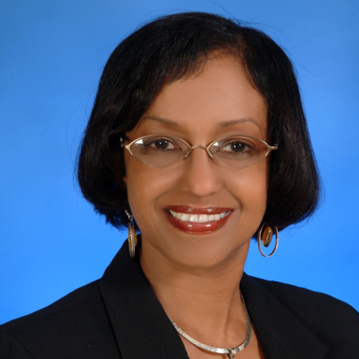 Secretary
---
Elaine Black graduated from Virginia Commonwealth University School of Business with a Bachelor of Science degree in Management and Finance. She began her advocacy for community and economic development in Philadelphia, Pennsylvania and served as the Deputy Director for Commerce for the city of Philadelphia.
Upon arriving in Miami, Mrs. Black served as Executive Director of Tools for Change where she planned, developed and implemented policies designed to stimulate small business growth. Her duties also included fundraising and business development.
In July 2006, Mrs. Black assumed the position of President and CEO at the Liberty City Trust. She has been involved in the redevelopment of the Liberty City/Model City community.
Elaine Black has been involved in numerous organizations, such as the Florida Minority Community Reinvestment Coalition, South Florida All Stars, Miami-Dade Chamber of Commerce, South Florida Community Development Coalition, and the Miami Children's Initiative.
In 2012, Mrs. Black received a certificate in Community Real Estate Development from the University of South Florida.  She is married to Jonathan Black, Esq. the Commander of Post 29 American Legion—Harvey W. Seed.
---