Charles Schwab Invests in Children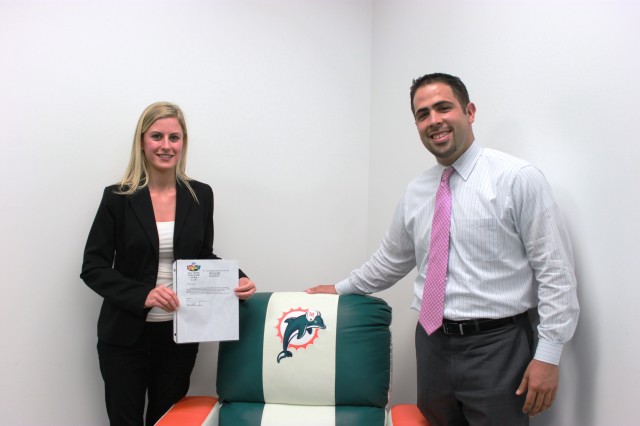 Back to school supplies were donated to the NFL Youth Education Town (YET) Miami.
In today's economy, one of the biggest setbacks for nonprofit organizations around the world is the shortage of donor support. Imagine the surprise of The Gwen Cherry Park Foundation Inc. when a local organization volunteered donations without us having to ask!
The donation has been referred to as "out of nowhere" and "out of the clear blue" but I would say it was out of the goodness of the heart of Mr. Jimmy Gonzalez's. Mr. Gonzalez is Vice President of the Brickell branch of Charles Schwab investment firm. He understood the overwhelming need of back to school supplies for our children and donated duffel bags, copy paper, highlighters, pens, pencils etc… with a note. "If you need more, give me a call".
The Gwen Cherry Park Foundation Inc. is the financial arm of the NFL Youth Education Town (YET), our goal is to raise funds to make sure programming at the NFL YET remains available for our children in the community and provide them a safe place to be during the time of day that is statistically when most kids are getting into trouble. The NFL YET is located at 7090 NW 22 Avenue, on Gwen Cherry Park. The Gwen Cherry Park Foundation works in partnership with Miami-Dade Parks and Recreation, Communities in Schools and The Boys & Girls Club of Miami, together we provide academic, cultural and athletic programming to the youth of the Liberty City area.
To find out more about what's going on at the NFL YET logon to our site at: www.NFLYETMiami.org. or call: (305)694.4889. If you would like to give back to our children logon please contact the Gwen Cherry Park Foundation at: www.GwenCherryParkFoundation.org
---
---